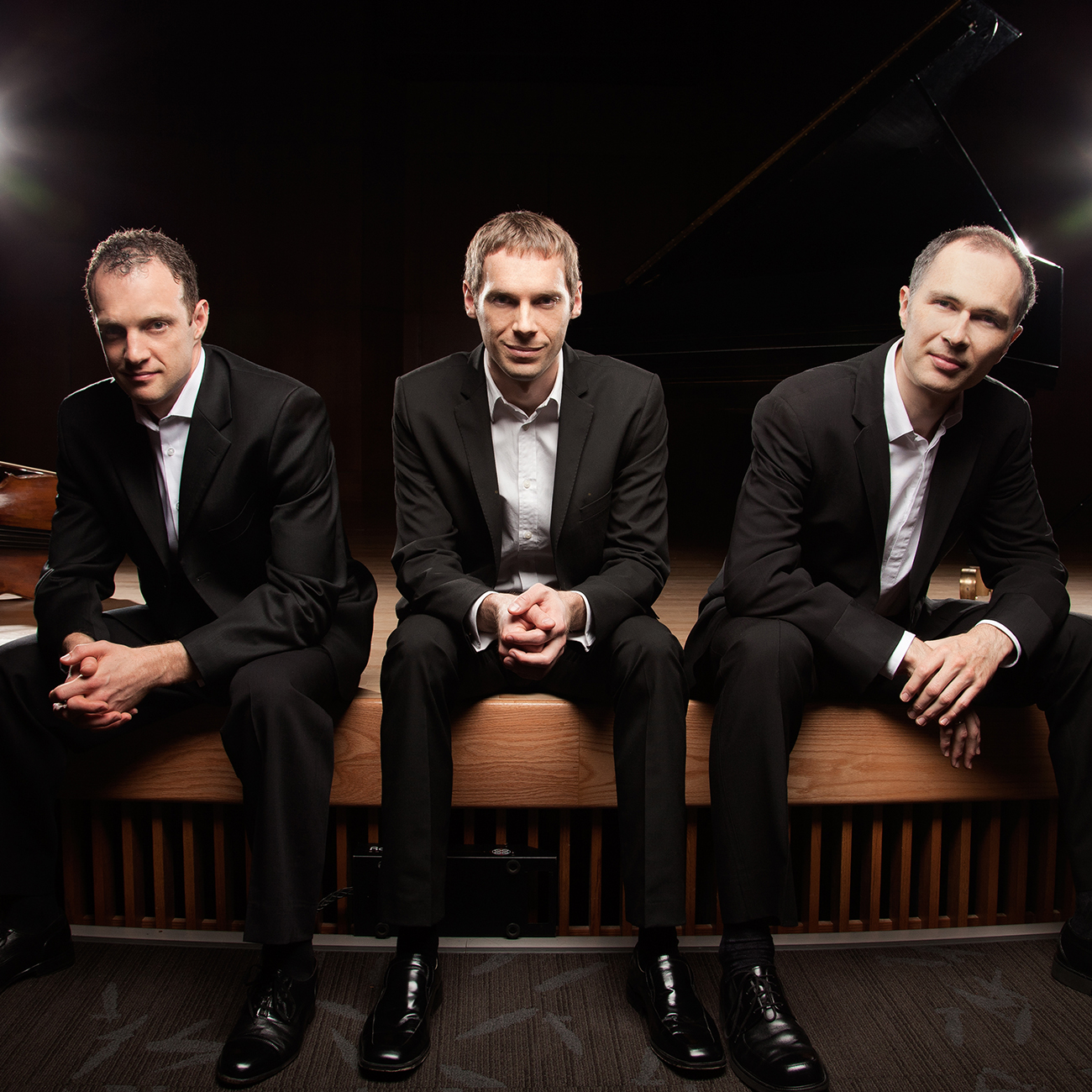 Composed of three renowned soloists – violinist Jasper Wood, cellist Yegor Dyachkov and pianist David Jalbert – Triple Forte offers a thrilling musical experience where three young masters of their craft join forces to create breathtaking musical renditions.
Triple Forte was born in late 2003, and was an instant success: the trio performed over 35 concerts in its first active season, and immediately drew rave reviews for its high musicianship, dashing virtuosity and liveliness on stage. Tours have now taken them through Ontario, Quebec, British Columbia, Manitoba, and the Maritime provinces. In its few years of existence, Triple Forte has already recorded several broadcasts for CBC Radio, showcasing an already wide-ranging repertoire.
Jasper Wood has been awarded both the coveted Sylva Gelber Prize (1996) and the prestigious Virginia Parker Award (2004) from the Canada Council for the Arts. Mr. Wood has eight solo and violin/piano CD recordings on various labels. He is professor of violin at the University of British Columbia.
Named Canadian "Artist of the Year" by the CBC in 2000, Yegor Dyachkov "is undoubtedly a cellist of great stature … he has it all." (La Presse, Montreal). An impressive recitalist, soloist, and chamber musician, he tours internationally, and his performances are broadcast and televised in Canada and abroad.
A national and international prize-winner, David Jalbert has won two Opus Awards, and was the 2007 laureate of the prestigious Virginia Parker Prize of the Canada Council for the Arts. Mr. Jalbert performs regularly as a soloist and recitalist across North America and Europe. He is now on the piano faculty at the University of Ottawa.