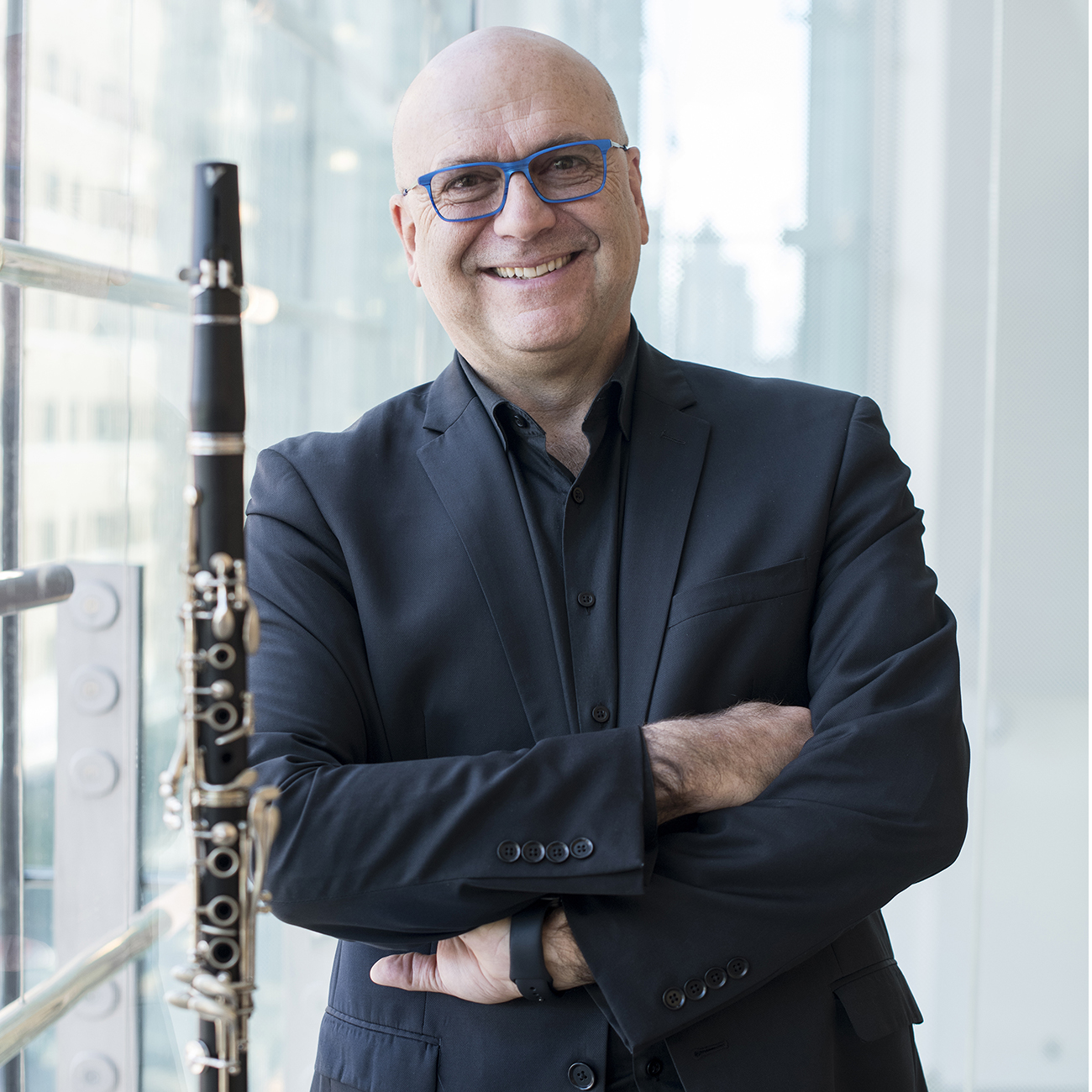 André Moisan began his music studies with his father Gilles, who was a member of the Montreal Symphony Orchestra from 1952 to 1998. He later studied with Bob Crowley in Montréal, Larry Combs in Chicago, and with Karl Leister, former principal clarinetist of Berlin Philharmonic.
Well known for his consummate mastery of the instrument, his musicality and the clarity of his playing, André Moisan is one of the most brilliant clarinetists of his generation. He has been part of the music scene since 1977, making regular concert and radio appearances as a soloist and chamber player. His numerous concerts abroad, particularly at Carnegie Hall, Amsterdam Concertgebouw and Radio-Berlin, established him as a leading soloist.
In the orchestral field, Mr. Moisan has worked under renowned conductors, mainly with the Montreal Symphony Orchestra. He first performed with the Orchestra in 1977, under Andrew Davis, and made his first solo appearance in 1997 with Charles Dutoit. Since May 1999, he has held the position of principal saxophonist and bass clarinetist with the Montreal Symphony Orchestra and has been a professor of clarinet at University of Montréal since 1989.
As well as teaching the clarinet at the University of Montréal since 1989, he has won numerous awards and was nominated four times for the Opus Award as a soloist, a chamber music player and a conductor.
A presenter, guest speaker and accomplished educator, he has conducted the OSM in its Youth Concerts Series for ten years and has also led in the Children's Corner Series. Many times a finalist, he won the "Family Concert" Opus Award in 2003 for a performance in that particular series, and was a finalist again in 2007 as a conductor with the OSM.
Additionally, André Moisan conducts several other orchestras, teaches and works as a soloist across Canada and abroad. He has participated in over 50 CD's, including eight that he recorded as a soloist for ATMA, all of which are critically acclaimed worldwide. More recently, he has also released two new CD's: IMPRESSIONS, jazz & world music for clarinets, saxophones and jazz quartet, also KLEZMER DREAMS dedicated to the Hebraic and klezmer repertoire for clarinet & bass clarinet with the Molinari string Quartet.