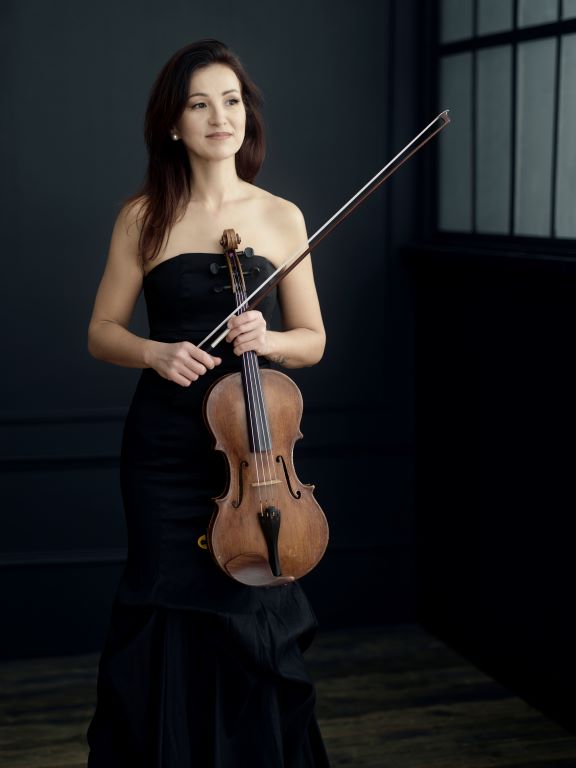 Elvira Misbakhova is known for her versatility: passionate about chamber music, she also performs as a soloist and orchestra musician.
Elvira began her violin training at the age of seven in her native Tatarstan, Russia. After completing her master's degree at the Kazan State Conservatory, Elvira moved to Canada in 1999 to pursue her studies with Eleonora and Yuli Turovsky and obtained another Master's Degree and a PhD in Music Performance (2005) from the University of Montréal with a bursary of excellence from the institution.
Throughout her distinguished career, Elvira has performed with many orchestras in Canada and abroad. She is currently the Principal Viola of the Orchestre Métropolitain under the direction of Yannick Nézet-Séguin. She joined I Musici de Montréal in June 2022 and is also the Principal Viola of the Nouvelle Génération Chamber Orchestra.
Through her edifying career, Elvira discovered her talent for improvisation as well as a great passion for klezmer music. She joined the famous Canadian group Kleztory with whom she has performed for more than twenty years with many renowned orchestras, travelling the world and recording seven albums. She can be heard on several other recordings, including in the Concerto for Viola and Orchestra No. 1 by Airat Ichmouratov, released in June 2023 on the CHANDOS Records label.
Elvira has founded various chamber music ensembles in Montréal and she continues to travel to give masterclasses and workshops.