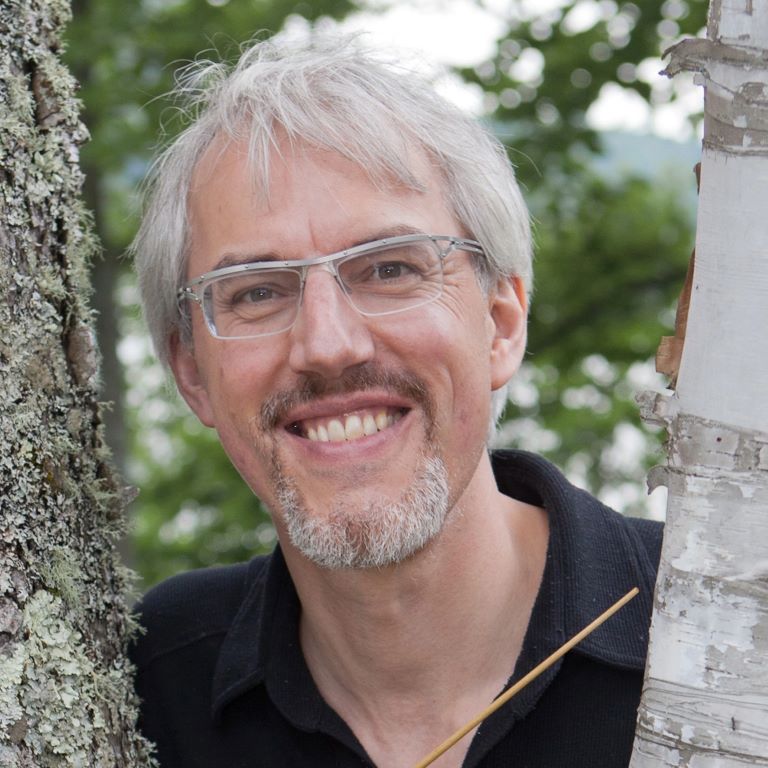 Two-time Juno Award–winning conductor, composer, and recorder and flute soloist Matthias Maute has achieved an international reputation. He was named artistic director of the Bach Society of Minnesota in 2016 and of the professional choir Ensemble vocal Arts-Québec in 2019. Impressed by his artistic approach, The New York Times described the orchestra he conducts in Montréal, Ensemble Caprice, as being "an ensemble that encourages the listener to rehear the world."
Maute's recording of Bach's Brandenburg Concertos juxtaposed with Maute's own arrangements of Preludes from Shostakovich's Op. 87 was hailed by The New Yorker's Alex Ross as standing out "for its fleet, characterful approach" and "its fresh, vibrant colors."
Matthias Maute's compositions are published by Breitkopf & Härtel, Amadeus, Moeck and Carus. In 2014 and 2015, Maute's Violin Concerto was performed by soloist Mark Fewer with the St. John's Symphony and with I Musici de Montréal. His compositions are featured in 49 videos on noncerto.com.
Matthias Maute has made some twenty recordings on the ATMA Classique and Analekta labels. He is regularly invited to perform at major international festivals. Matthias Maute is co-artistic director of the Montréal Baroque Festival and artistic director of the Mécénat Musica Concerts noncerto concert series. He currently teaches at McGill University.
Matthias Maute created Mini-Concerts Santé during the pandemic in 2020, delivering 4,900 Mini-Concerts Santé to 36,000 people in Québec and Ontario by providing 1,700 hires of professional singers and musicians during difficult times.
Matthias is the artistic director of the Art Choral project, featuring the history of choral singing from the 16th century to today on 12 albums, 12 concert videos and 120 videoclips.