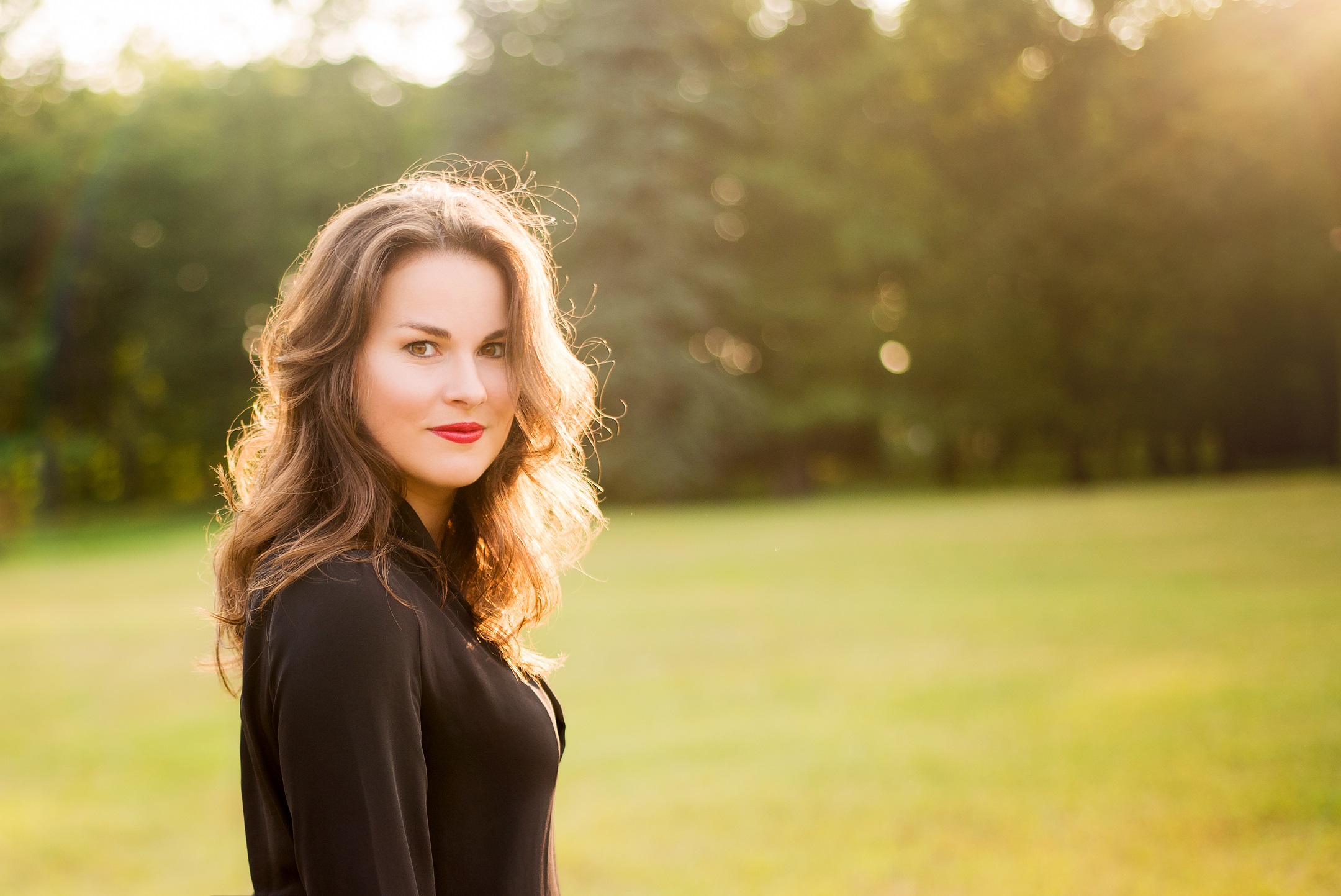 Pre-performance ritual:
A little yoga … and I always do a little dance before going on stage!
My age at first musical awakening:
5, in my mother's choir.
Hobby not related to music:
Knitting, yoga, the outdoors, and neuroscience.
Thing about me that would surprise people:
I would really like to have been a contralto!
I listen to music when…
I'm cooking.
Favourite thing about working with ATMA:
Their passion!
Favourite recording (classical or not):
It changes all the time! This week it's Sammy Davis Jr.'s The Wham of Sam and Les Voix humaines' The Art of Fugue.
Most memorable live musical moment:
During my last year at the Collège d'Alma we put on Puccini's Suor Angelica. I was 19, and I sang the title role. I had a real revelation on stage at the moment when Suor Angelica dies. I felt all the power of the opera — music, theater, voices — it was at that moment that I decided that that was what I wanted to do in life.
If you could travel back in time, what specific musical moment would you want to witness?
I would like to have been in the audience for the premiere of Stravinsky's Rite of Spring.
Please finish this sentence: "On performance days, I avoid …."
Speaking!
Most treasured possession
My grandmother's crochet hooks.
If you had not become a professional musician, what career would you have pursued?
Oh, so many things interest me! Actor, or neuroscientist, or arts administrator, or even politician?
Most memorable interaction with a member of the audience following one of my concerts:
My encounter with Natalie Dessay after the premiere of the opera The Second Woman in Paris. She loved the show, and we had a long discussion afterwards. It was wonderful to spend time with her, and her kind words and advice are still very special for me.
Favourite composer:
J.S. Bach
Essential item in your suitcase when travelling for concerts:
My yoga mat!My yoga mat!
What are you reading at the moment?
The man who mistook his wife for a hat – Oliver Sacks
Favorite quote or poem:
"Life is like riding a bicycle. To keep your balance, you must keep moving." Albert Einstein
Best thing about being a musician:
The encounters, the sharing, the connection with the public, the absence of routine. And it's a real privilege for me always to be surrounded by the beauty of music! Opera is the search for freedom within constraints, and it's an endless search. It's never boring!
 Which talent (in addition to music) would you most like to have?
To be able to draw!
Your anniversary wish for ATMA Classique?
Another 20 years of success in making musical discoveries and sharing them!