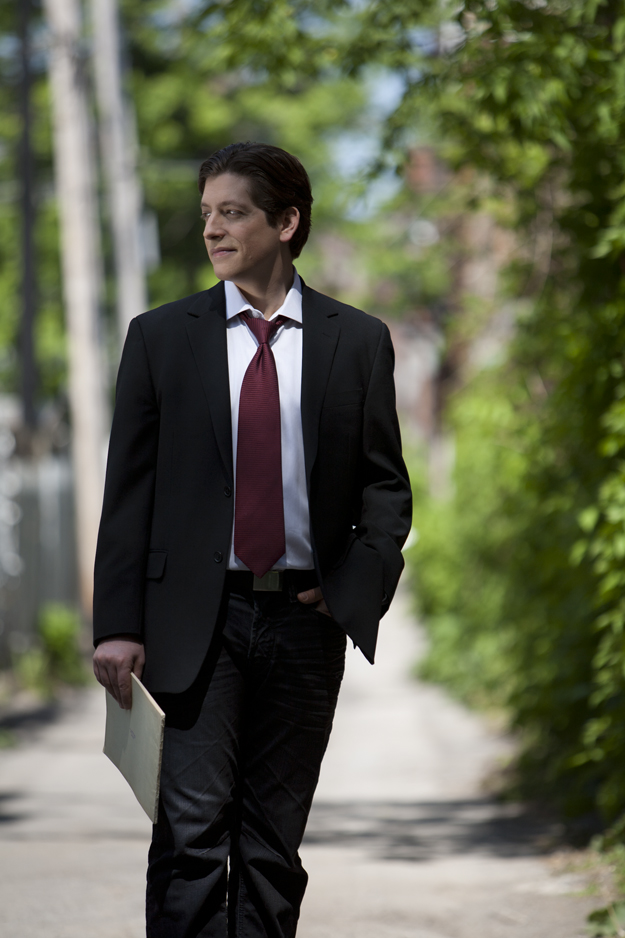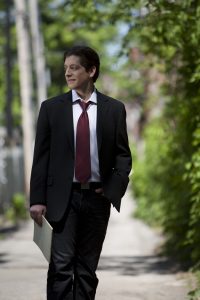 Pre-concert ritual:
Since organ concerts are always in different places and on different instruments, I follow a very simple and traditional routine. Lots of rest on the morning of the concert, of course. No more than 90 minutes of warm-up and practice. Lots of carbs (pasta, chocolate, etc.) since an organ recital requires significant physical effort. Just before playing I do some deep breathing and allow myself some 5 minutes of silence to concentrate. As well, I quite like visualizing, several times, how the recital is going to go.
My age when I discovered music:
Since my father (Jacques Boucher) was an organist and a producer of organ broadcasts at Radio-Canada, I heard all the organ repertoire when I was growing up. I played violin, piano, double bass, and harpsichord before finally, at the age of 16, deciding that the organ would be my instrument.
Leisure, pastime, or non-musical passion:
Right from the start I have had a double career, in music and in finance. Thus I have two college diplomas, two bachelor's degrees, two master's, etc. I've been passionately interested in finance and economics since the age of 16, when I participated in a stock market simulation at the Université de Montréal's business school, HEC-Montréal. I am also fascinated by psychology.
Something you'd be surprised to learn about me:
Even though I was born and live in Montreal, I'm a big fan of the Detroit Red Wings.
I listen to music when …
driving, exercising, or when I need motivation. As well, I listen to a lot of repertoire when preparing new programs. And I listen not only to classical music but to lots of other styles.
What I like about working with ATMA:
I have known Johanne Goyette for a long time and I have absolute confidence in her judgment, and that of her team, on all aspects of production. ATMA makes the best takes I've ever heard, and we share a great concern for getting details right.
Favorite recording:
Probably Karajan's 33 rpm recordings of Dvořák's New World Symphony and of Beethoven's seventh. As an adolescent I listened to these LPs until I wore them out! I have, moreover, the project of recording a vinyl disc soon, for I miss this physical medium and its accompanying ritual. My favorite of my own recordings, I think, is my first Scarlatti disc. It's difficult to recreate the naivety with which I made my first recording.
A memorable musical moment:
There have been several. Evensong at Queen's College and at Christ Church when I was studying at Oxford. The 65 operas I attended during 5 months in Vienna (especially Mozart's Don Giovanni). The Rite of Spring with Charles Dutoit and the MSO.
If I could travel back in time, a specific musical moment at which I would have liked to be present:
Two moments: in the 18th century to meet Johann Sebastian Bach and to see him play the organ, and the beginning of the 20th century to see Charles Tournemire at the Basilica of Saint Clotilde, to hear him improvise …
Complete the following phrase:
On concert days, I avoid all sources of stress, listening to music, and practicing too much.
My most precious thing or object: Nothing concrete, but rather my memories and experiences…
If I had not become a professional musician …
I would have been a financier (as I already am) and a psychologist. Even without music, I would have wanted a double career, for it's very enriching.
A memorable encounter with an audience member at one of my concerts:
What comes to mind are meetings with old acquaintances with whom I reconnect after a concert; also, notes that people who have been touched by my recordings write to express their appreciation.
Favorite composer:
Johann Sebastian Bach and Charles Tournemire
An essential object in my bags when I tour:
The three essentials: scores, organ shoes, and glasses!
What I'm reading now:
The Human Zoo by Desmond Morris, a remarkable book on social and evolutionary psychology.
Favorite quote or poem:
'When given a choice, take both', which well sums up my double career. I believe it was Wernher von Braun who said it, but I've never been able to verify that.
What I like about the life of a musician:
The meetings with artists, the nights of practice, and the feeling of having given a beautiful concert or made a beautiful recording.

A talent I would have liked to have:
The talent to play hockey … for the Detroit Red Wings, of course.
A wish for ATMA Classique's 20th birthday:
I wish you another 20 fine years, and another celebration, on a date coming up soon, when you release your 500th disc.