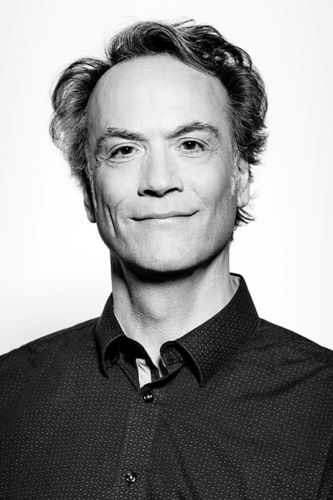 Considered "a supremely refined, elegant and cerebral musician" (Ottawa Citizen), Sylvain Bergeron is a master of the lute and family of early plucked instruments, including the theorbo, archilute and baroque guitar. He is in great demand on the North American music scene as a soloist and continuist. He is one of the pioneers of early music in Canada and has helped establish the lute as a viable instrument at the highest level of professionalism. His work has confirmed the importance of plucked instruments and helped validate their place in Baroque ensembles and orchestras in Canada.
Sylvain Bergeron has participated in nearly 90 recordings, many of which have won prizes and awards. His most recent solo album, Gioseppe Antonio Doni's Lute Book, published by ATMA Classique in 2015, was widely praised for his "strong lute technique combined with outstanding musical intelligence and impeccable phrasing" (The WholeNote), while the magazine Goldberg described his game as "imbued with both great rhythmic vitality, delicacy and nuance".
Co-founder and co-artistic director of La Nef, Mr. Bergeron has directed several award-winning productions of this Montréal ensemble since 1991. He teaches early plucked instruments, continuo, and Early Music Ensembles at McGill University since 1992.